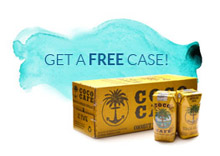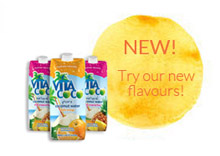 Receive a free case of Vita Coco
We're growing and we want your help!
Ask your favourite stores to contact us with their business details to receive their first shipment free. For each new store that accepts the free shipment offer, you'll receive a free case of Vita Coco. Some ideas are: gyms, fitness clubs, yoga studios, sports clubs or just your favourite local store, cafe or coffee shop, natural health store or office canteen etc.
Simply print this site with pressing Ctrl+P, fill in your full name, cut off that section and give it to the store you want to stock Vita Coco. Then send us a message via the contact us form or an e-mail to contact@vitacoco.com.au with the subject- 'FREE CASE' and tell us the name of the stockist/s you recommended Vita Coco to, and we'll contact you as soon as we receive the request from that store.
It's that easy ;)
--------------------------------------------------------------------------------------------------------------
Please contact us with your business details & the below name to receive your first shipment free:
We're interested in becoming a stockist & would like to receive a free shipment of Vita Coco 100% Natural Coconut Water, recommended by
..........................................
new customers & for a limited time only
Vita Coco Blue Oxygen
PO Box 5937, West End QLD 4101
Ph: +61 7 3846 0813 / Fax: +61 7 3846 0804
Vita Coco's an all-natural, super-hydrating, fat-free, cholesterol-free, nutrient-packed, potassium-stacked, mega-electrolyte coconut super water!